Our Current Sponsors and How to Become One!
Running an FRC Team is hard work. It requires a lot of help – and money.
So we'd like to thank these awesome organizations for helping us build robots while building lives!
---
Cedar Springs Landscape Group
Cedar Springs Landscape Group are the home resort specialists for Oakville, Burlington, Hamilton, Toronto and surrounding area. They help create outdoor living spaces for you to make the most of your life at home and to share great times with the people you care most about! For landscapes that make home
your favourite destination,  choose Cedar Springs Landscape Group!
Visit them online at https://www.cedarsprings.net/
---
Junior Optimist International
Optimist International is a worldwide volunteer organization made up of more than 2,500 local Clubs whose Members work each day to make the future brighter by bringing out the best in children, in their communities, and in themselves. JavaWockies FRC Team 6336 is part of the Junior Optimist's Club of Simcoe County.
http://www.optimist.org/ClubDetail.cfm?club=46232
---
Genecomm Technologies
For over 14 years, Genecomm Technologies has been a leader in auto identification products, services, and solutions. By using technologies such as barcoding, they help their clients create, organize, and capture data more efficiently and accurately. This automation process results in error-free operations, labour savings, elimination of repetitive actions, real-time reporting, and process control.
---
Grace Motors
Grace Motors, which has been in business since 1985, is a London, Ontario, used car dealership. Grace Motors is in business to provide a wide variety of high-quality used vehicles in the London area at competitive prices, along with exceptional service supplied by trained employees whose goal is to maintain the integrity of the company, while ensuring the customer with a complete confidence and satisfaction with the purchase of their used vehicle and the company.
In other words, they're an honest used car dealership with friendly employees and great cars!
---
icat Industries
ICAT Industries Inc. is a leader in the development and manufacture of specialized coatings for buried and offshore pipeline systems. From its inception, ICAT has focused on identifying shortcomings in industry practice and providing innovative solutions.
---
Domino's Pizza Store #10417
I guess we forgot to mention that building a robot also takes pizza! Lucky for us, Domino's in Collingwood has donated many pizzas (and wings) to us. Thanks, Domino's Store #10417! Hey, if you're ever in the area, be sure to check them out at 290 Hurontario Street in Collingwood, and tell them we sent you. 😉
---
Meridian Credit Union
Meridian's Ontario's largest credit union, and you can feel good about banking with them!
Thanks to Meridian on 171 Ste Marie St, Collingwood Ontario, for helping us out in the 2017 season!
---
Walmart Store #1039
Thanks, Walmart – 10 Cambridge St, Collingwood, ON! We really appreciate the support!
Stocking everything from baked goods to batteries and boxers, Walmart is your local superstore helping you save money and live better!
https://www.walmart.ca/en/collingwood-supercentre/1039
---
Reliabuild Construction
The pros at Reliabuild Construction in Collingwood, Ontario have over 40 years of combined experience. For all your home improvement needs, call Reliabuild, and build on your dreams!
https://www.reliabuildconstruction.ca/home.html
---
Living Faith Christian Church
Living Faith Christian Church in Collingwood exists to help people connect to God by providing resources and opportunities to hear and respond to the gospel of Jesus in the power and presence of the Holy Spirit.
They meet weekly at 10:30 AM on Sunday at 112 Hurontario St, Collingwood, ON.
---
The County of Simcoe
Thanks, Simcoe County for your generous donation that helped us get to the World Championships last year!
---
PACE Credit Union – Barrie Branch
PACE Credit Union is more than a bank. They exist for the purpose of helping you better manage your personal finances or grow your business. With 20 locations across Ontario, chances are if you're reading this there's a PACE near you.
Thanks, PACE Barrie on 274 Hurst Dr. Suite 102 in Barrie, Ontario for your support. 
https://www.pacecu.ca/host/.pacecu.ca/
---
Canadian Tire – Collingwood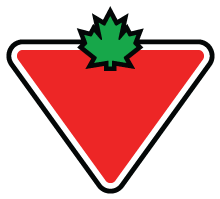 Canadian Tire – it's Canada's store. For all your automotive, household, kitchen, and outdoor needs, check out Canadian Tire – because who doesn't like a business made in Canada?
Special shout-out to Canadian Tire Collingwood – 89 Balsam Street – for giving us a nifty gift card – trust us when we say it was well spent! 😉
---
Metal Supermarkets – Barrie
For all your small-batch metal needs, Metal Supermarkets delivers. They're a Canadian company and have 80 locations across North America. Check out your local Metal Supermarket at 16 Truman Road, in Barrie, Ontario!
https://www.metalsupermarkets.com/
---
Township of Springwater
Thanks to the Township of Springwater for sponsoring us – your local robotics team!
---
Honda of Canada Manufacturing
This is Honda of Canada Manufacturing's New Tecumseh, Ontario plant. As you can see, it's massive!
HCM is committed to developing local industries in Ontario, and their generous support keeps us going. Thanks, Honda!
https://www.honda.ca/honda-in-canada/manufacturing
---
Barrie Welding
Encompassing over 250,000 square feet of hard work and innovation, Barrie Welding and Machine has grown to become a North American leader in the fields of welding, fabrication, machining, press repair and automation.
---
Thanks so much to our sponsors; without you what we do could not be possible!
Where the money goes:
So, what happens to all the money our sponsors give us anyway?
Well, it goes toward paying for administrative costs (like team registration, competition registration, travel costs, etc.) and robot parts (computer parts, electrical components, chassis components, tools, batteries, etc.) Our machine shop is graciously provided by the Reevie family, and all our mentors are volunteers who donate hundreds of hours of their time for the team.
But, what's the point of all this, anyway? Simple: to give students in Springwater Township an opportunity to get hands-on with real-world tools, machinery, and mechanical methods in a teamwork-based, high-stakes environment. Through the program, the students gain experience and confidence in engineering, math, CAD, web development, CNC, machining, time and project management, brainstorming, design, and computer programming, as well as public speaking, event organization, media management, and collaboration.
So, by donating to the JavaWockies, you can be sure that your money goes toward a worthy cause – namely, improving the skillset of tomorrow's workers.
---
For sponsorship opportunities, e-mail us at javawockiesfrc@gmail.com
---
Check us out on Patreon
Or Donate to us using the PayPal button below.